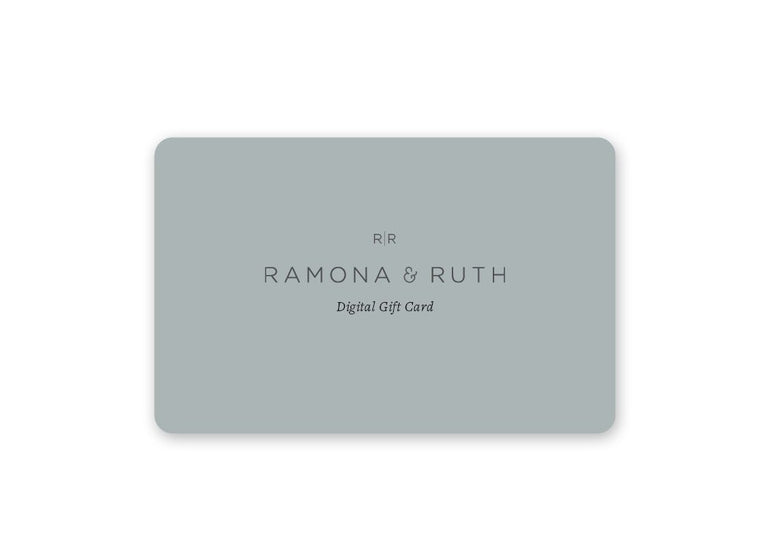 Ramona & Ruth Digital Gift Card
Easily send a gift card so the recipient can pick out their favorite Ramona & Ruth goodies! Gift cards are emailed to the purchaser and can be forwarded or printed for gifting.
Love love love your cards.
Simple and appealing design
I like this card because I find it has a simple and attractive design and, being blank, I am allowed to express my sentiments rather than offering up second-hand sentiments.
Perfect cards for everyone!
Ramona and Ruth products are simply the best!
Love Love Love
I love all of the cards I bought with Ramona & Ruth but this one is definitely special and is simple enough in design and being blank inside that I can write my entire own sentiment, which I love. I also love the simplicity of their designs and the subtle use of color. The paper they use is gorgeous, too. So happy with my purchase!