Ramona & Ruth is the work of designer Kim Burks. Her goal is to create beautifully refined paper and home goods to help you live and love with intention.
---
our purpose
We believe that a beautiful life demands having enough margin in our days to actually live, not just get through. Ramona & Ruth was created to help you approach your day, your routines, and your relationships with intent and purpose. Each of our hand-crafted greeting cards, desk, and home goods are designed to nurture thoughtful reflection and connection; through mindful prompts, heartfelt messages, and simply elegant artwork, we aim to help you create more space in your life for the people and moments that matter most. 
our story
Ramona & Ruth is a stationery and gift studio in Omaha, Nebraska founded in 2009 by owner Kim Burks. Over the last decade we've become known for our intentional and elegant designs, and our products can be found in 1300+ shops around the world both big and small.
Our namesakes are Kim's grandmothers — Ramona, the creative florist who loved Golden Girls and finding the humor in everything, and Ruth, the poised and gentle farmer who spent her days tending and growing in Hallam, Nebraska. Both Ramona and Ruth embodied our ethos today: there is always loveliness in simplicity, and the best things in life are those that fill our days to the brim with warmth, kinship, and joy.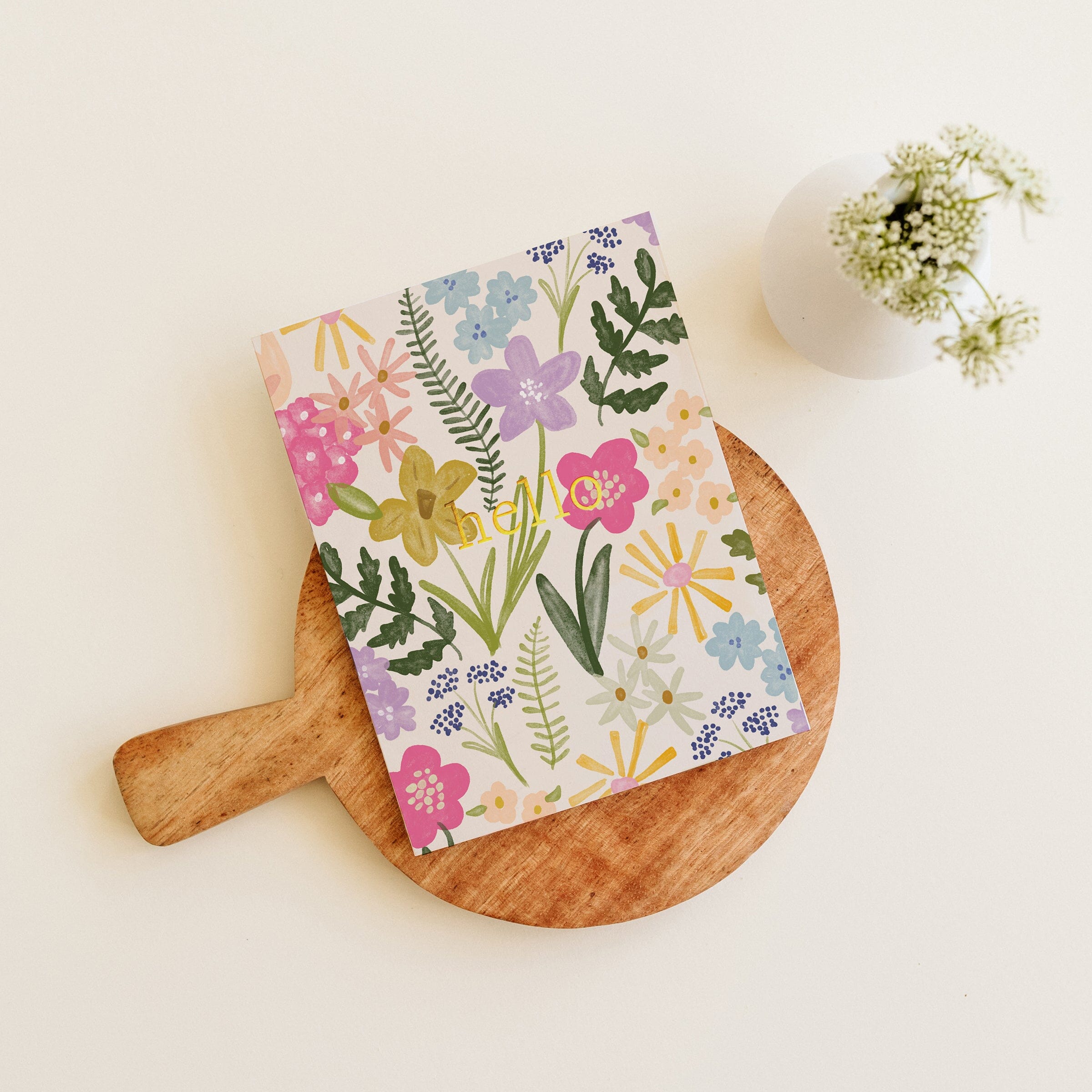 our approach
Our creative approach is a further expression of our belief that purpose and beauty go hand in hand. Every one of our greeting cards, notepads, and notebooks is locally produced here in the midwest and hand-assembled in our studio, imprinted not only with ink and foil but with intention. 
Through artisan printing and small batch production we ensure that every piece of stationery we produce is artfully-crafted. We hope that just as our press leaves an impression on paper, so do our goods make an impression on your days.