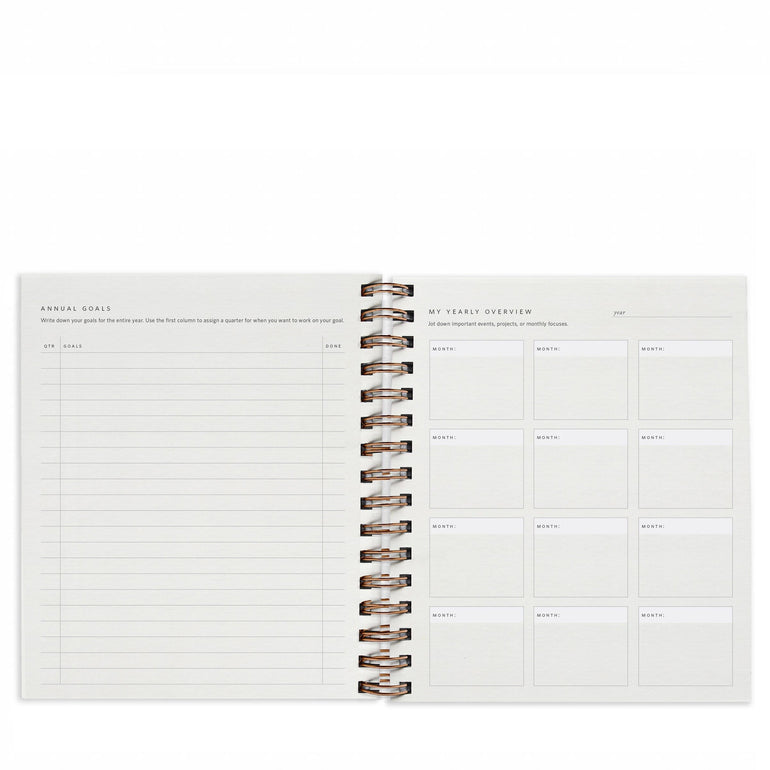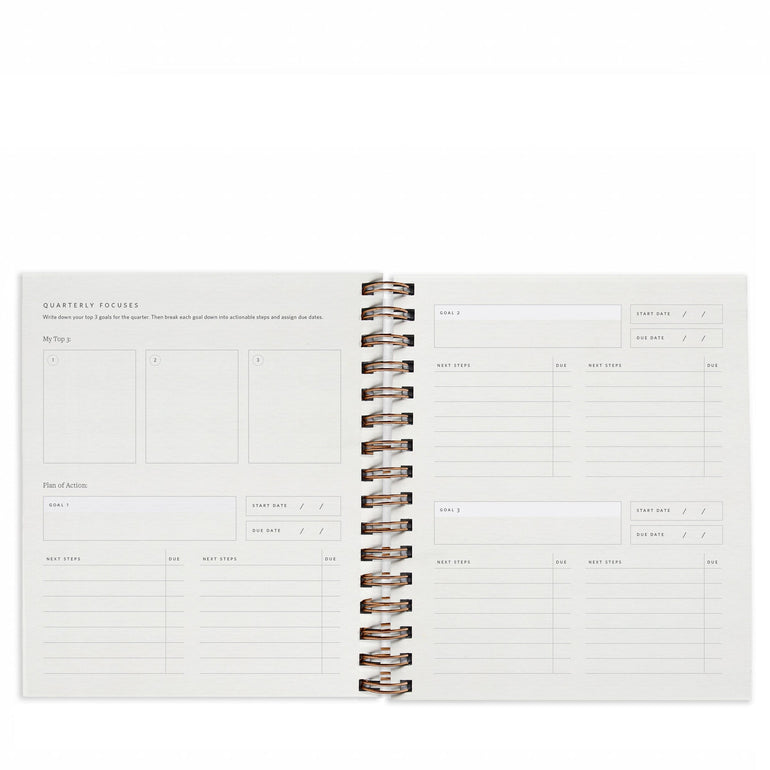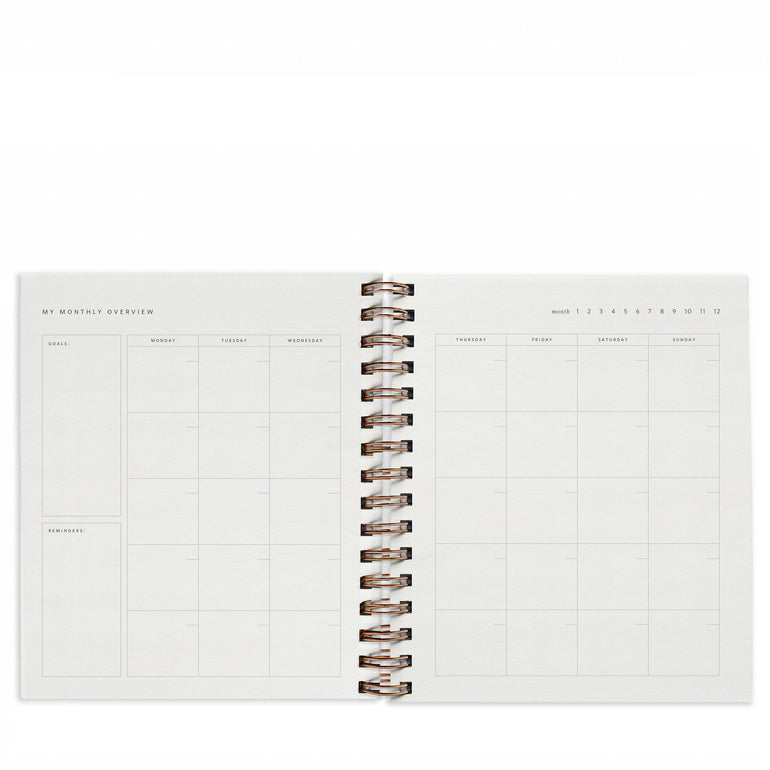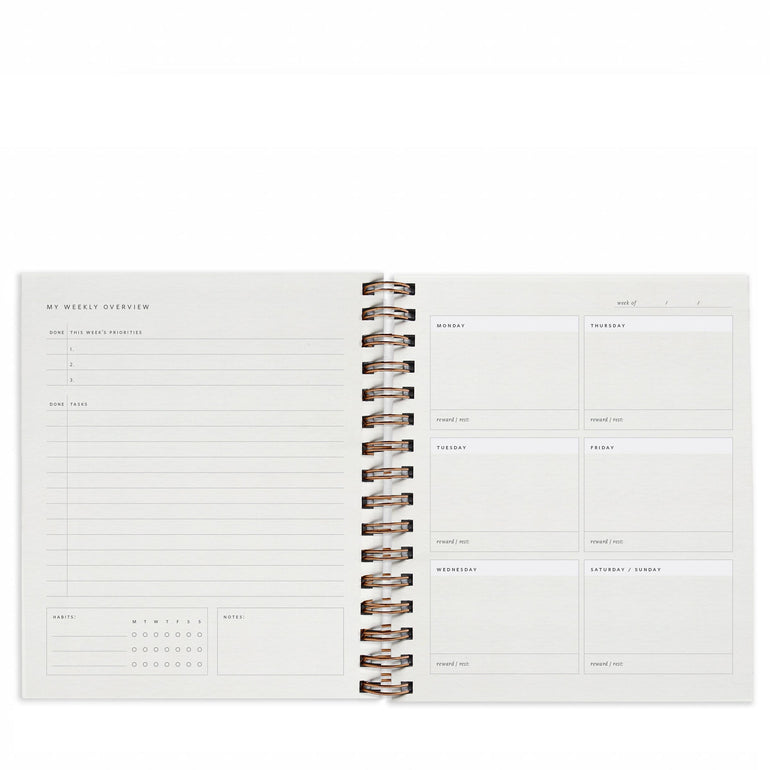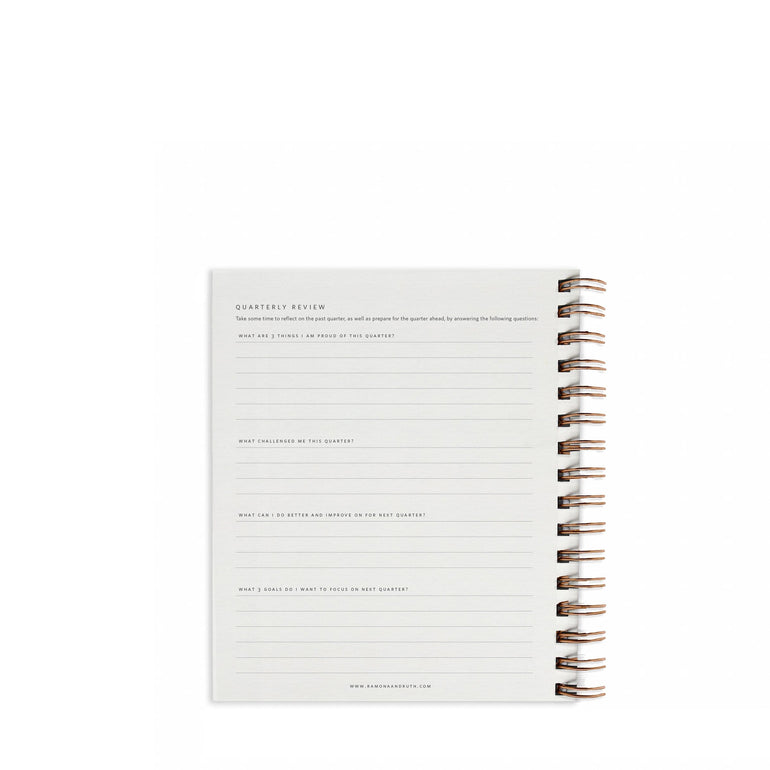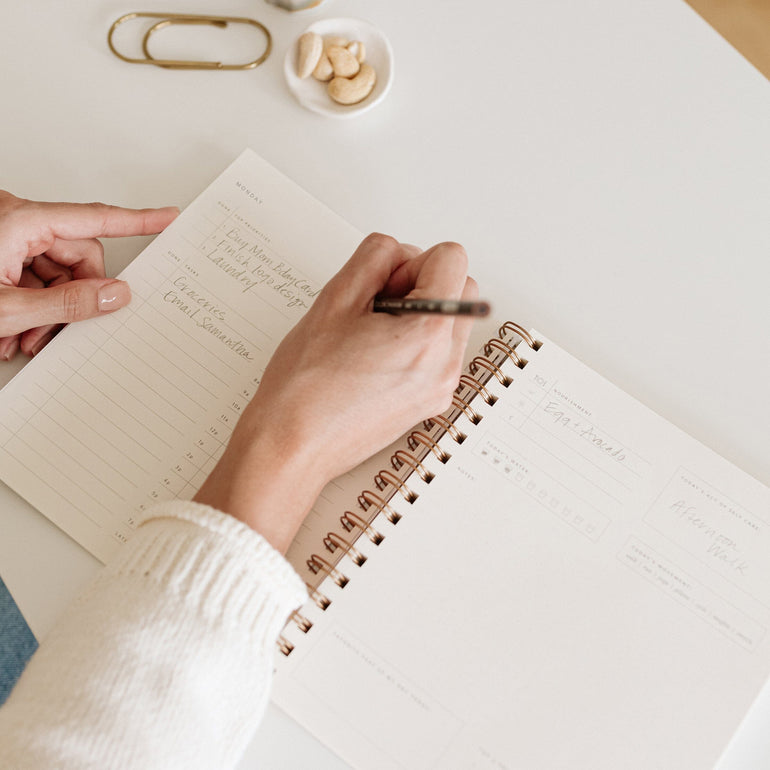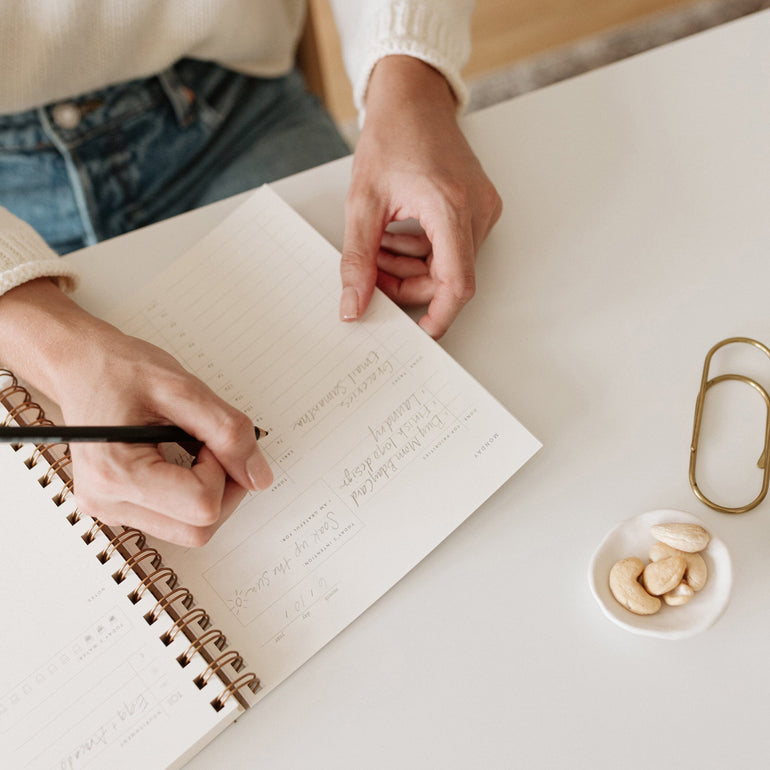 Quarterly Planner Club - Subscription
$36.00
Regular price
$42.00
$36.00
Regular price
$42.00
This Quarter's cover color (January - March): Midnight (as pictured)
🌟 After you subscribe, your planner will be shipped between the 20th and 23rd of the current month 🌟
→ CHOOSE FROM 2 SUBSCRIPTION OPTIONS:
- Classic Subscription: Quarterly Planner only
- Premium Subscription: In addition to the planner, you will receive a Seasonal Sticker Sheet + Brass Pagemarker in one of 4 shapes each quarter.
Join our Quarterly Planner Club Subscription and get an EXCLUSIVE color of our Quarterly Overview Planner in your mailbox every 3 months. Each quarter will feature a new exclusive color only for our subscribers!
*Quarterly Planner Subscriptions will ship separately from anything else you order from our website*
 ________
What is the Quarterly Overview Planner?
The Quarterly Overview Planner is the newest addition to our desk collection. This planner is the perfect tool to help you stay organized and focused on achieving your goals throughout the year. With this quarterly approach, you will break down your goals into manageable, bite-sized pieces, eliminating the feeling of overwhelm so you can plan your life, work, and projects with ease. This quarterly planner will help you create a clear roadmap to success.
Our planner is designed with both productivity and intentionality in mind so you know exactly what you should be working on each day to lead you to your overall goals.
This dateless planner includes:

Annual Goals Outline to help you keep the big picture in mind.
Yearly Overview so you can see your year at a glance.
Top 3 Quarterly Focuses to help you plan out your actionable steps to achieving your goals.
3 Monthly Overview Spreads so you can see your month from a bird's eye view.
Weekly Overview Spreads to begin each new week with a clear idea of what you should focus on in the week ahead.
A full Daily Overview Spread for every day of the quarter (and a few extra days) so you can prioritize your day and also have space for reflection.
Quarterly Review so you can review what's working and what's not as you go into the next quarter.
Dateless layout for more planning flexibility
The Quarterly Overview Planner is made with high-quality materials and bound with a sturdy double-thick cardstock cover. Its compact size makes it easy to carry with you on the go, allowing you to stay on track no matter where you are.
Whether you are looking to grow your business, develop new skills, or achieve personal goals, our Quarterly Overview Planner is the perfect tool to help you get there. 
| | |
| --- | --- |
| Layout | Undated planner so you can plan when it's right for you. Includes yearly, quarterly, monthly, weekly, and daily overviews with a quarterly review at the end. |
| Duration | 3 month planner - plan for a full quarter |
| Size | 7" x 8.5" |
| Page Count | 240 pages |
| Cover | thick cardstock cover with gold foil detail |
| Additional Notes | inner pages printed on soft white paper; dateless |
How It Works

Every quarter we will release a brand new exclusive cover color for our Quarterly Planner Club members only!

 

Your subscription will automatically renew each quarter.

 

You save money by subscribing.
Premium Subscription

When you subscribe to our Premium Subscription, you will receive a Seasonal Sticker Sheet that corresponds with the upcoming quarter and a Brass Pagemarker in one of four shapes.

Order & Shipping Deadlines


Order window for our Q1 (January-March) planner is Dec 1-January 15). Planners are limited so be sure to order before they run out!

When Will My Card Be Charged?

Members will be charged upon subscribing and then will be charged at the final month of the quarter thereafter on the 20th -

 Dec

 20, March 20, June 20, Sept 20
When Will I Receive my Planner?


Once you've subscribed, your planner will be shipped out between the 20th and 23rd of the month. Following that, subsequent planners will be shipped between the 20th and 23rd of the last month of the quarter: December, March, June, and September.

Managing Your Subscription

After joining the Quarterly Planner Club and receiving 2 shipments, you can pause, skip, or cancel your membership from your Ramona & Ruth Account. *Please note that you must pay for 2 shipments due to the discount provided.*
Quarterly Organizer
I love the layout and design for the planner and so exited for thr new detailed added for followup on your whether you hit your goals or not before atarting the new book and love the bookmark design. So excited to use it.
The Best Planner I've Ever Used!
I'm so happy I purchased this planner. I'ma stationary fanatic and would buy 2-3 planners every year because I was never satisfied with one. This planner fulfills all my needs and wants. I've been able to stay on top of my habits and be consistent. I've also been able to get more done because I've actually been motivated to complete my tasks. I'm very grateful for this planner.