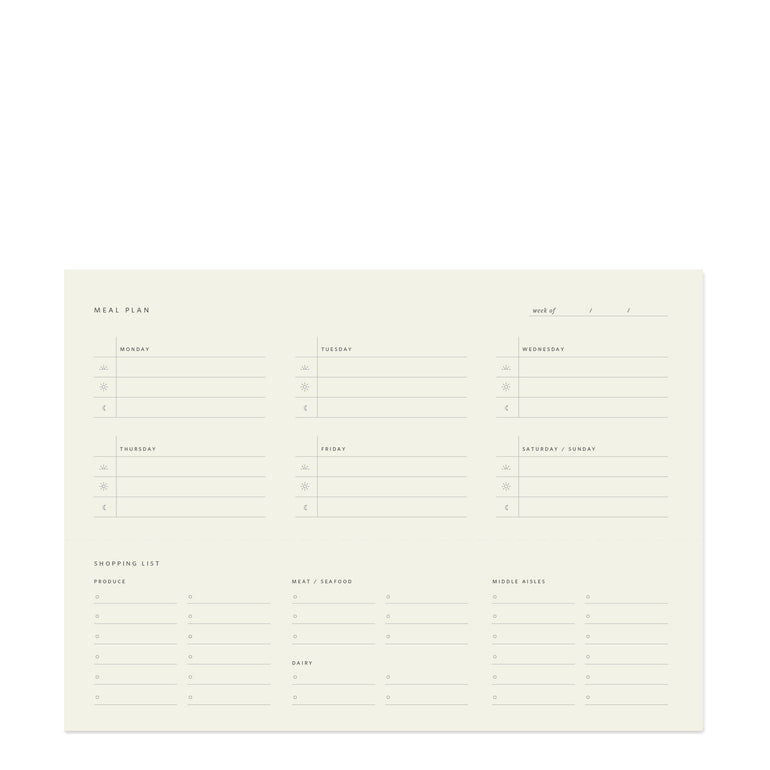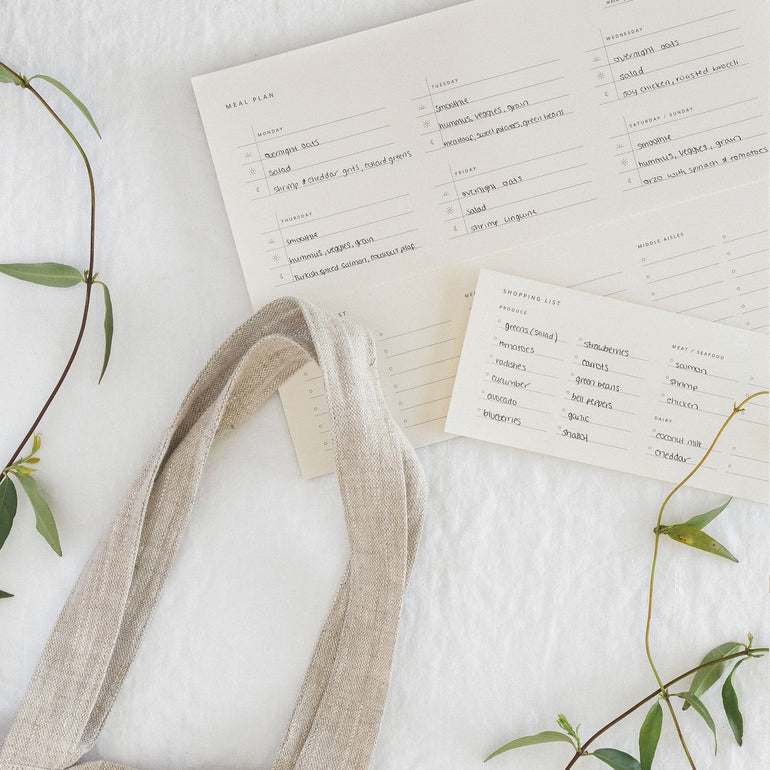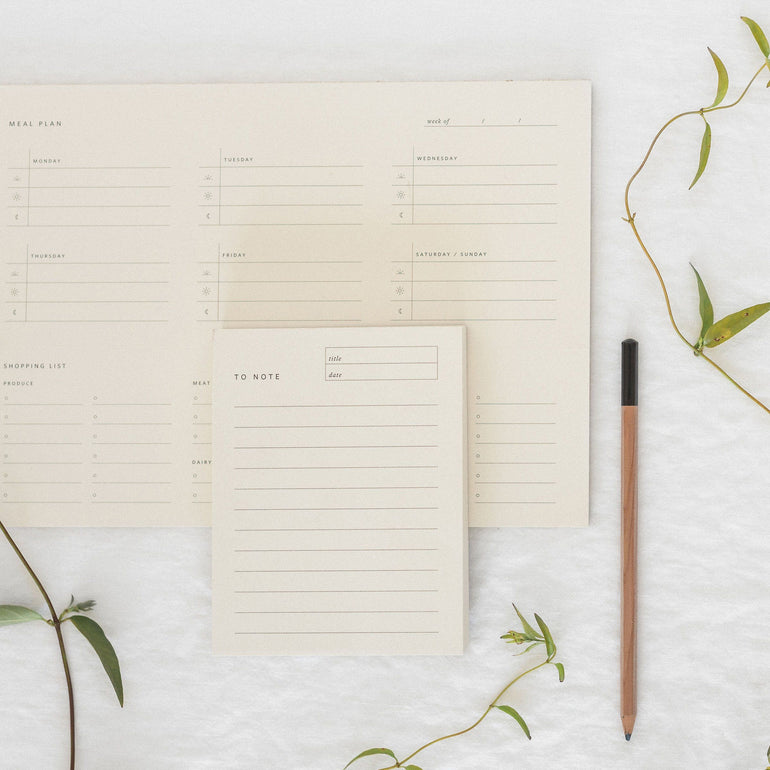 Weekly Meal Planner Notepad
Never be left scrambling last minute for dinner again. Our Weekly Meal Planner Notepad helps you stay organized and plan your meals with ease. Complete with a tear off shopping list to make grocery shopping a breeze. Includes 52 pages to get you through the year.
| | |
| --- | --- |
| Number of Pages | 52 |
| Size | 7 3/4" x 10 3/4" |
| Printing Type | offset flat printing |
| Additional Notes | printed on soft white paper |
| SKU | NP16 |
Love!
We love these pieces so much!
High quality and beautifully packaged
Getting this notepad in the mail was a pure delight. Can't wait to use it!
Planning Made Easy
I love the removable grocery list sheet (categorized by store sections). Great product!
Exactly What I've Been Looking For...
I'm a list person and a foodie. Meal planning and the accompanying grocery list is a big part my routine and this notepad works so well for me. I'm really happy with the product!
Genius
I love the set up of this notepad. Having the tear off grocery list is so easy - and it is even organized by product type. I added a magnet to the back of mine so it could hang on the refrigerator. Highly recommend.